What We Do
Newratek continuously pushes for innovation in the Wi-Fi space. We employ and develop some of the industry's top engineers specializing in software, hardware, or radiofrequency. We offer opportunities not just to facilitate the compelling growth of a new technology integral to IoT evolution, but also enable dynamic career paths and individual growth within each of our employees.
Why Work
WIth us
We approach our employees' wellbeing vigorously with care and empathy. We value our employees' individual talents, ambitions, and dedication to bring uniqueness to innovation. We strive to give every employee a place of work that is fulfilling, nurturing, comfortable, and confident in.
People First, we put our team members and clients first
Collaborative Mindset, we share ideas to foster a collaborative environment
Growing Innovation, we value innovation to be industry leaders
We Welcome All Talents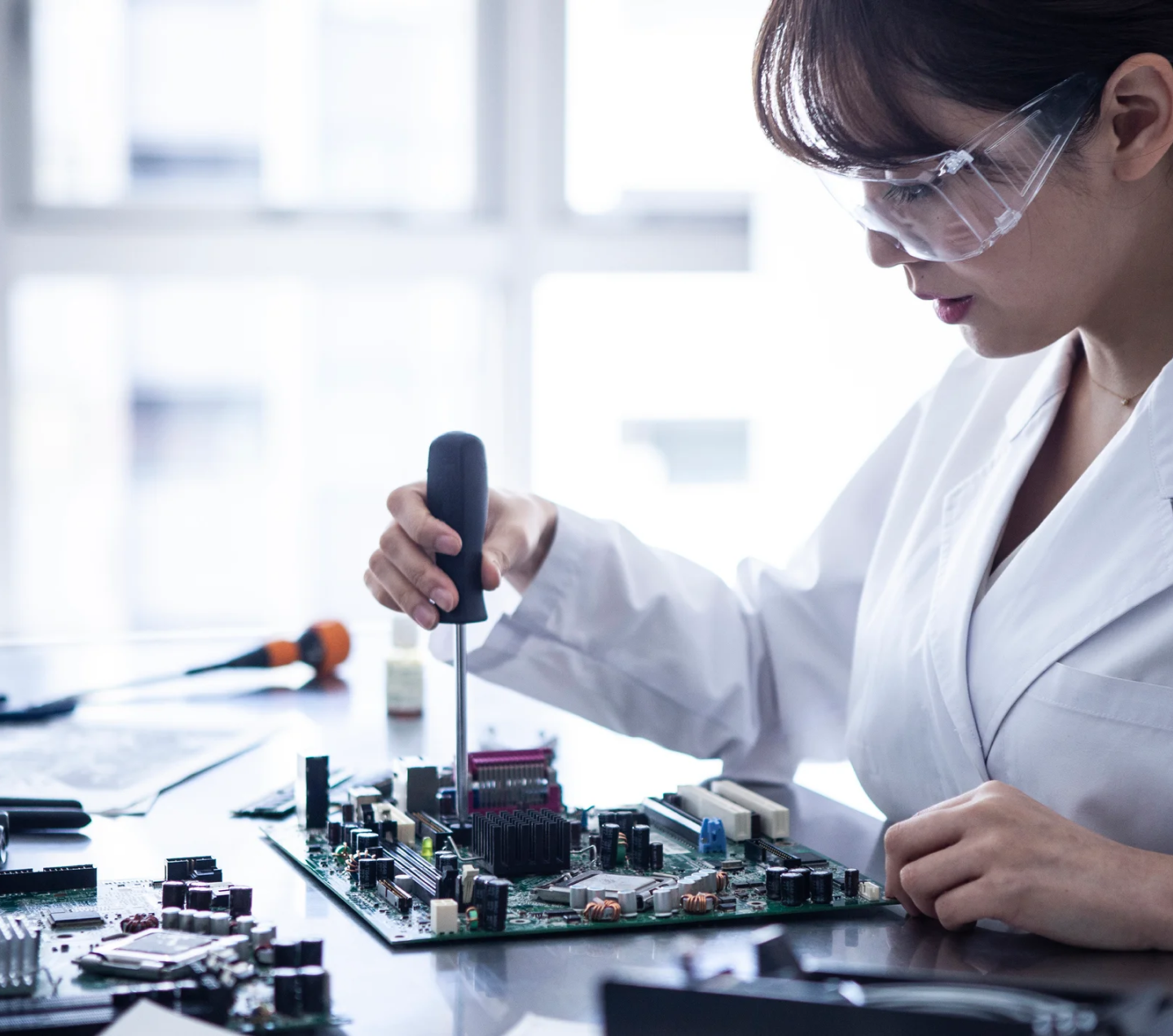 WHAT WE OFFER
We guarantee various employee benefits and provide them with support for their economic, physical, and emotional wellness.
Health and Wellness
Social insurances
(National pension, health insurance, employment insurance, and occupational health insurance)
Quality health checkup service at a first-class general hospital (once a year)
Group insurance
Financial Support
The highest compensation in the industry
Performance-based incentives

Stock option as a pre-listed company




Support for family events and flexible work arrangements
Family event holiday and subsidy
Flexible work arrangements
Global workplace (Korea, US, China, Hong Kong, Taiwan)
Other Benefits
Beverages and snacks provided at all times during working hours
Relaxed and comfortable workstation
Gift vouchers provided during holidays
Employee appreciation/birthday events
Upcoming Jobs
We welcome and value all talents to continuously propel innovation.
Explore the varies positions and see what matches your interests.